Explore a new world of content creation and CRM-integrating distribution.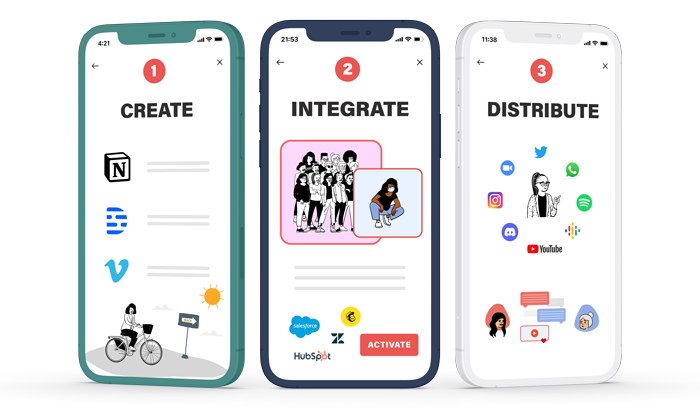 Explore a new world of content creation and CRM-integrating distribution.
Please check your viewing settings on this device to display this website properly.

Thank you.
Combine & integrate all your favorite (new) apps and manage everything easily on your phone from your BFF's couch at 10pm.
1
create
Focus on your

creativity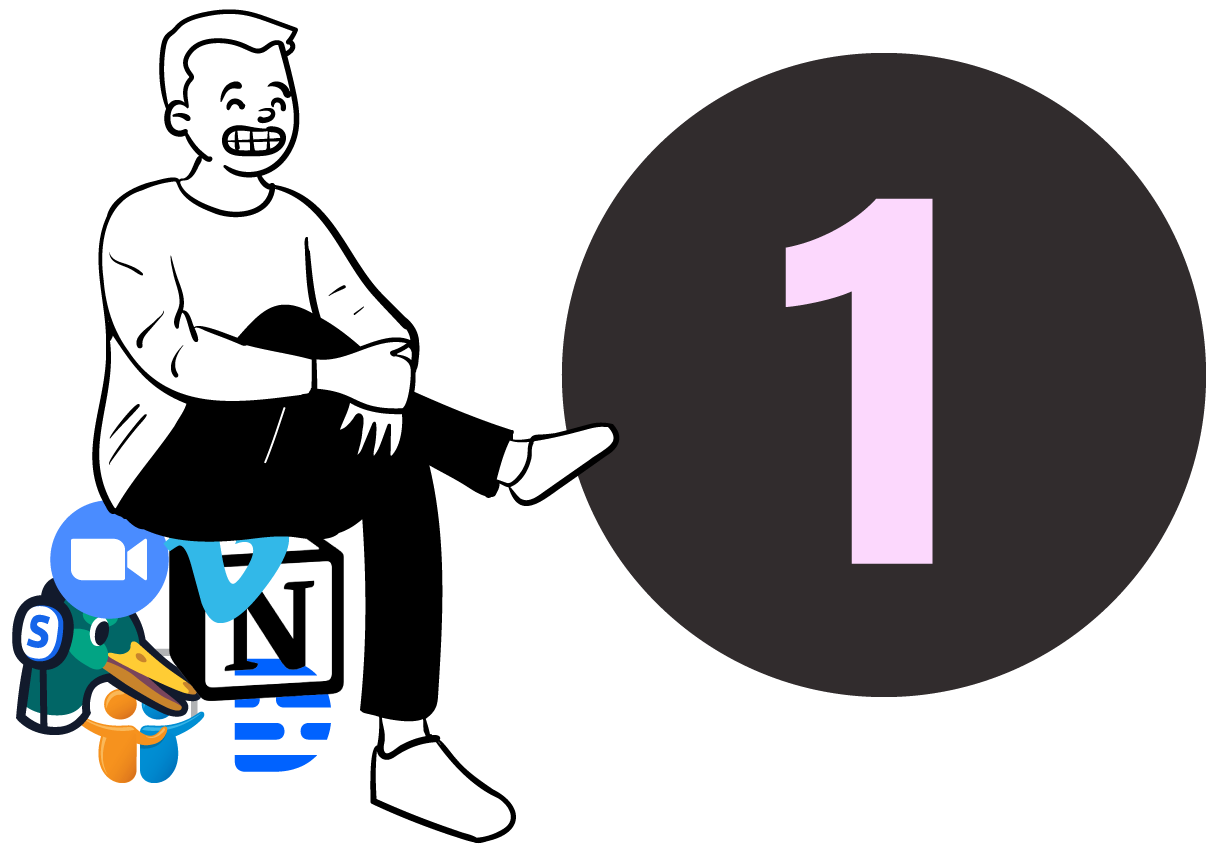 Collaborative apps like Descript and Notion are now ready for everyday use by everyday people. Produce podcasts, classes and courses like professionals.
2
integrate
Utilize your

CRM-data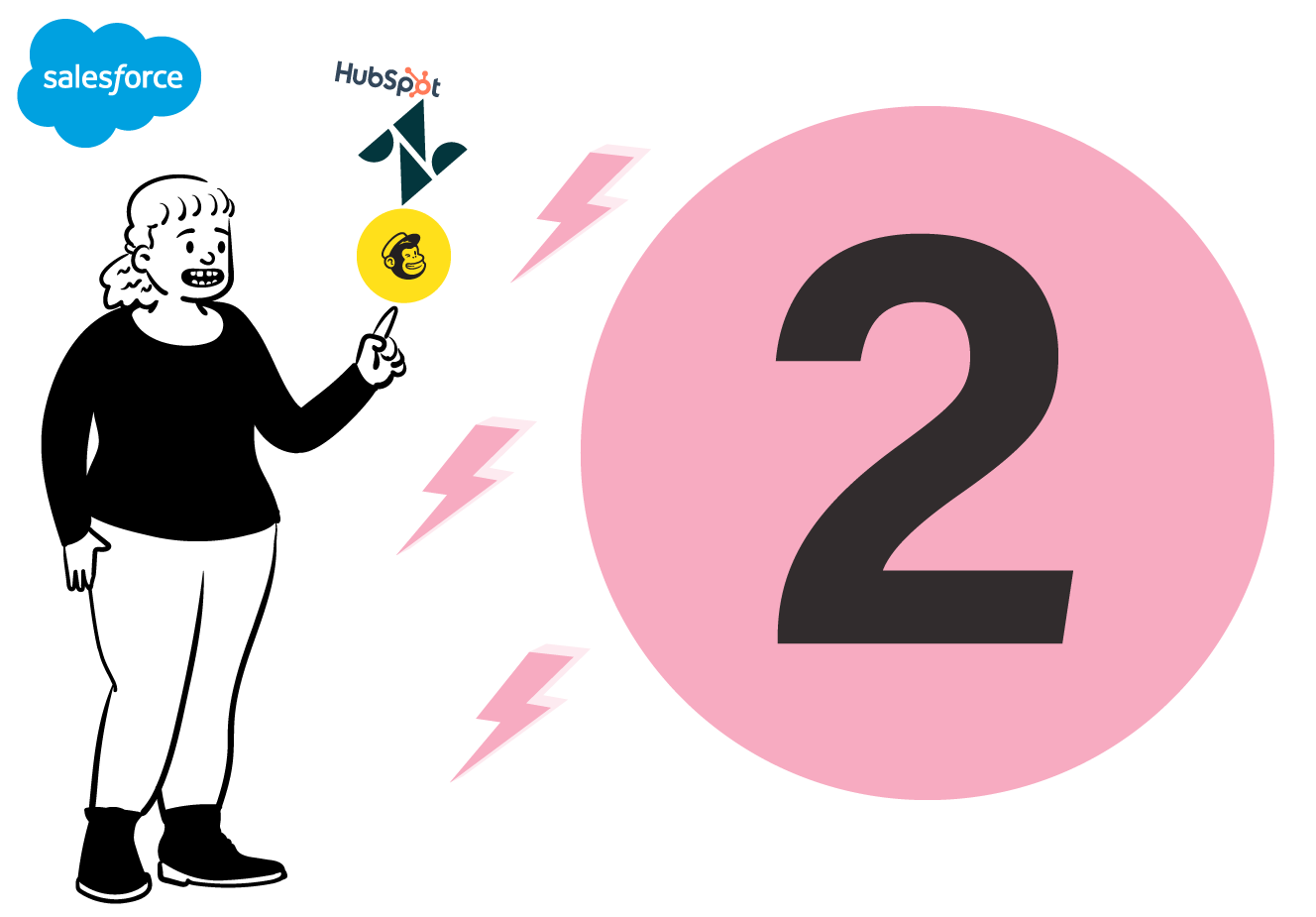 Connect your CRM, ERP or any marketing automation platform to achieve real single spot of truth (SPOT) in your daily workflow.
3
distribute
Share

anywhere

you want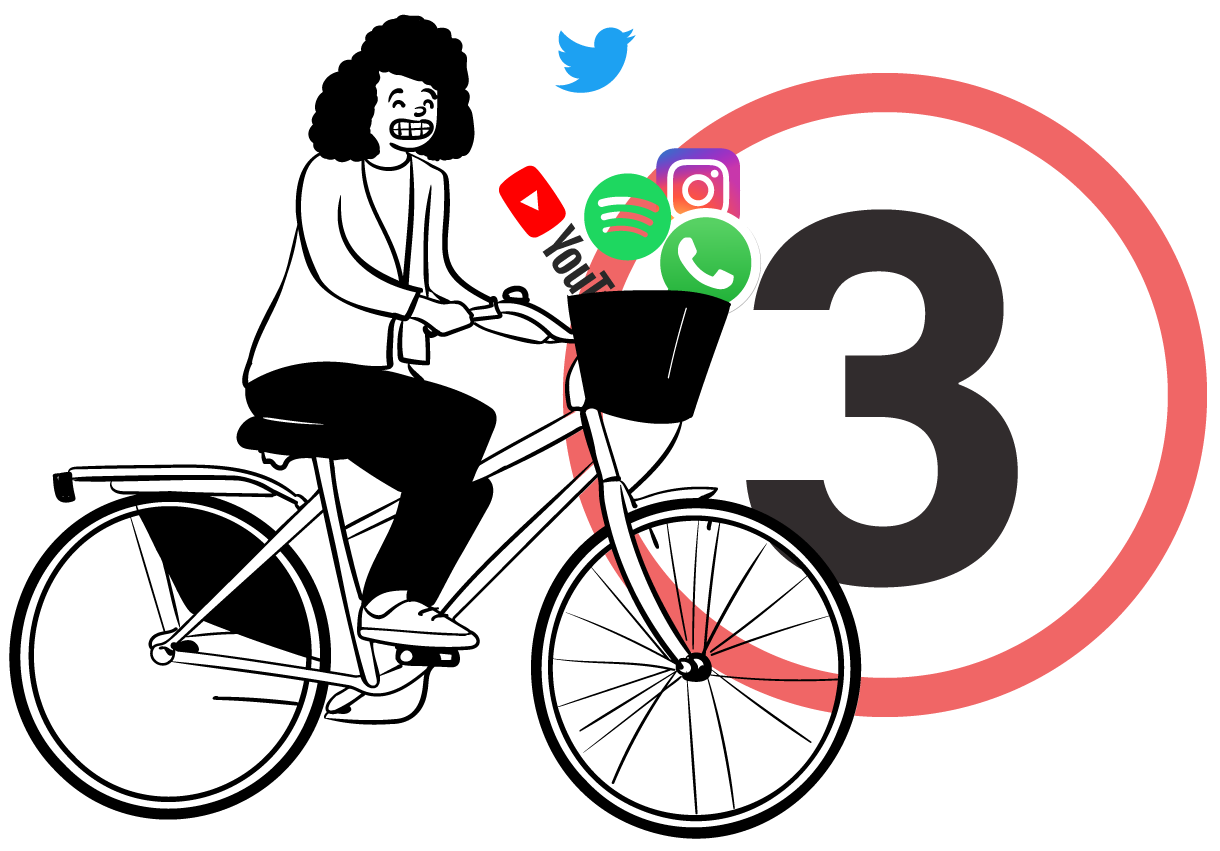 Interact seamlessly with your different audiences on all channels your organization uses to reach them.
👀
unlock the power of your
knowledge
explained
Shape long-term

advantages
Start using the best-in-class apps, switch them on the go and focus on procuring the best knowledge base of the world.
key features
Redefine

Productivity
Create, integrate and distribute faster with a suite of collaborative workflows, tools and apps.
use cases
Let

everyone

benefit
Provide robust self-service and great customer experience while recognizing challenges, lowering costs and saving time.
🤠
book a tour and talk about
your journey
Book a tour and let us talk about your journey.
🕵️‍♂️️
you will find your
answers
You may also want to check our
🧠
learn
section, where you will find all guides, tutorials and community questions.
What is the

Akosha Framework

?
It's versatile tool to achieve an up-to-date content management workflow: It automates data flows by connecting apps and platforms we deem to be the best in class when it comes to collaborative content creation, project management, customer relation management (CRM) and content distribution.
What can I

do

with the framework?
You can plan, create and organize content. In addition you can distribute this content to groups and individual people you already manage in your CRM (like customers or employees) or publish it to the public audience (of your social media, podcasts etc).
What are some

use cases

?
The framework is designed & built to implement support & self-service for your online customers, setting up a knowledge base within your organization, and pin-point distribution of any digital content and its complete organizational and creational process itself.
How much does the framework

cost

?
We start at € 0,99 per user / month
(Please check our 💸 pricing section.)
What is

Knowledge Management

?
Knowledge management is the process of capturing, storing, sharing and effectively managing the knowledge and experience of employees (or a defined group of people) to increase the organization's overall knowledge. Its primary goal is to improve efficiency, productivity and retain critical information within an organization.
We are in the people business.
That means communication in any way, shape or form.
With everyone everywhere.